A Glimpse into a Premier Clothing Manufacturer's Fashion Design Showroom
Fashion, in its essence, is a melange of audacious innovation, unparalleled craftsmanship, and forward-looking vision. Beneath this flamboyant veneer, there exists a pulsating core—a formidable force—that crafts dreams into tangible works of art. Welcome to the world of D&J Fashion Supply Chain & Solutions, where every creation resonates with a promise of distinction.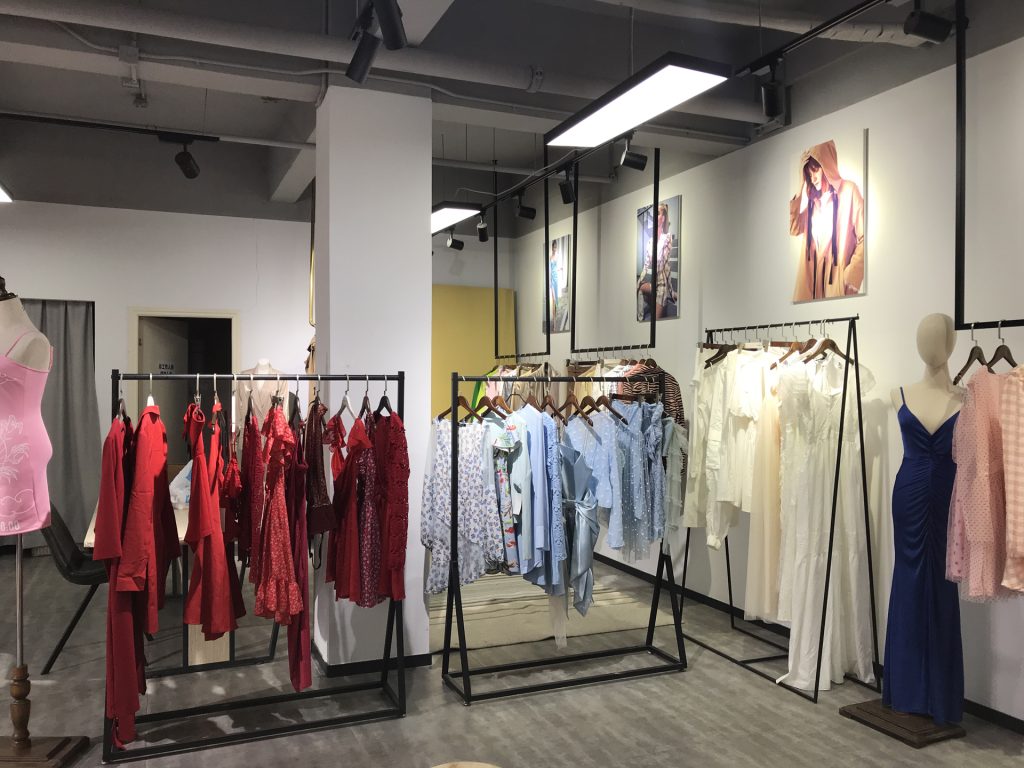 1. A First Impression Like No Other
From the moment you step into D&J's showroom, it's evident that this isn't just about clothing but an experience. With meticulously curated displays and strategically placed lighting, every garment is showcased in its full glory, embodying the craftsmanship of a top-tier clothing manufacturer.
2. Discover, Inspire, Create
The showroom operates on three fundamental principles:
Discover: Navigate the vast array of garments that represent D&J's multifaceted approach to fashion design. From casual wear to intricate formal attires, there's a discovery at every corner.
Inspire: Beyond a mere clothing manufacturer, D&J positions itself as a catalyst for creativity. The showroom reflects the latest fashion trends and styles, offering a goldmine of inspiration for budding designers and established brands alike.
Create: With a treasure trove of fabrics, patterns, and designs at your fingertips, the showroom is a starting point. It's a space where ideas take form, collaborations are forged, and fashion narratives begin.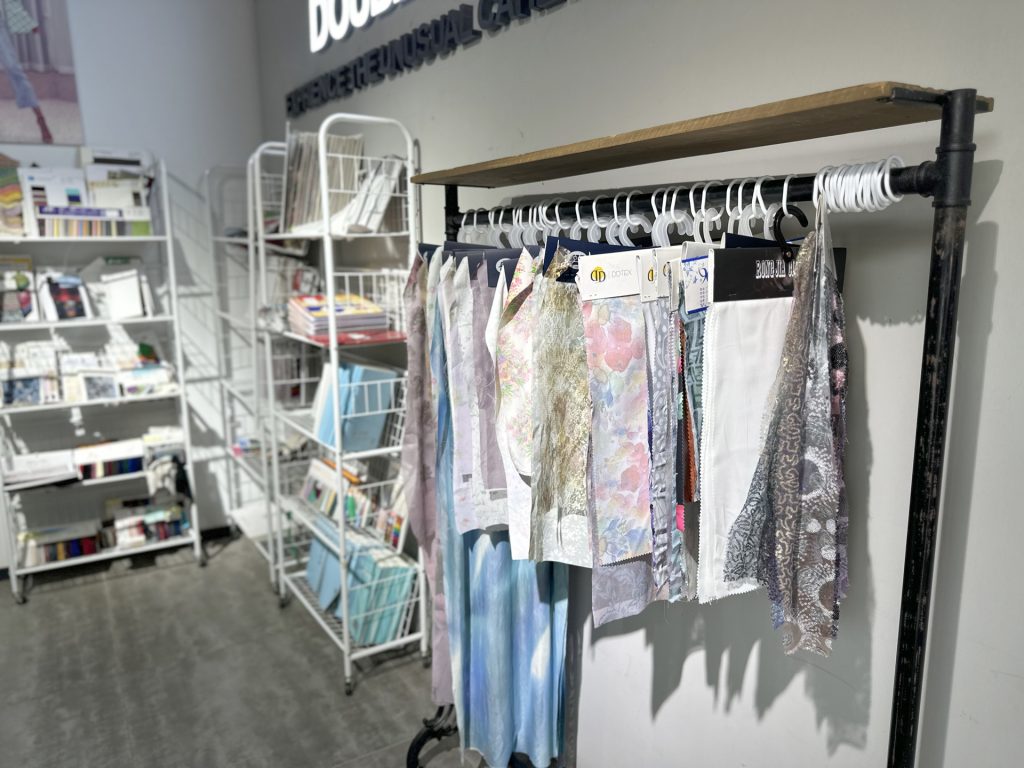 3. Touch, Feel, Believe
Digital renderings and photographs, while effective, can never truly capture the tactile essence of a garment. In the showroom:
Experience Quality: From the silkiness of eco-friendly fabrics to the rugged texture of denim, touch and feel the unparalleled quality that D&J, as a leading garment manufacturer, brings to the table.
Visualize Customizations: With varied design options on display, envision how customization can transform a garment, catering it to a specific brand or personal aesthetics.
4. A Global Perspective in a Singular Space
While D&J's operations span continents, from design teams in Australia to factories in China, the showroom encapsulates this global perspective. It's a melting pot of diverse fashion influences, representing the collective creativity of multiple cultures and design philosophies.
5. Sustainability on Display
In an age where sustainability is paramount, D&J's showroom doesn't just showcase garments; it reflects an ethos. Collaborations with eco-friendly fabric manufacturers are highlighted, driving home the message that fashion and environmental responsibility can, and should, coexist.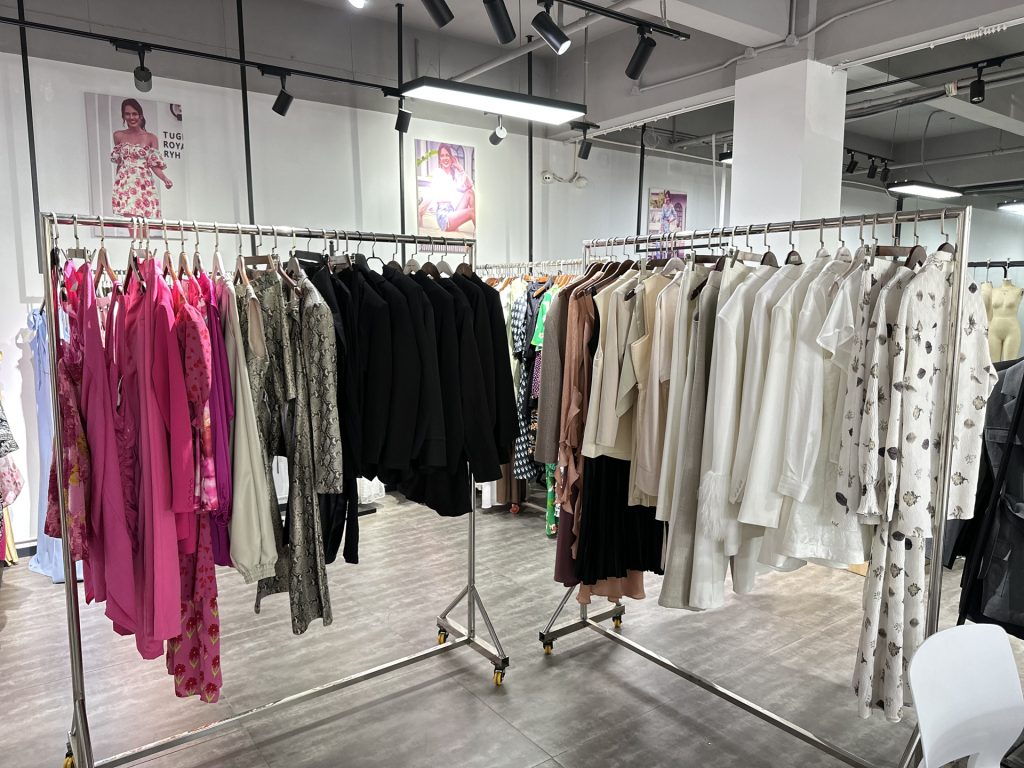 6. Seamless Transition from Showroom to Production
While the showroom is a space of inspiration, D&J ensures it's also a conduit for action. With the support of their advanced SCM System and dedicated professionals, the transition from a showroom concept to actual garment production is seamless and efficient.
D&J's garment showroom is a testament to their fashion design prowess and stature as a leading clothing manufacturer. It's a space where tradition meets innovation, where ideas are birthed, and where the future of fashion is not just seen but felt. For anyone looking to experience the pulse of contemporary fashion, a visit is more than recommended—it's essential.