Beyond Threads and Seams: Explore DNJ's Mastery in Clothing Manufacturer
In the vast spectrum of the fashion industry, having a reliable and adept supply chain partner is indispensable. At DNJ Fashion, we don't just create garments; we engineer style, quality, and satisfaction through a meticulously orchestrated supply chain. Here's a glimpse into our realm of expertise, portraying why partnering with DNJ is a voyage towards achieving fashion excellence.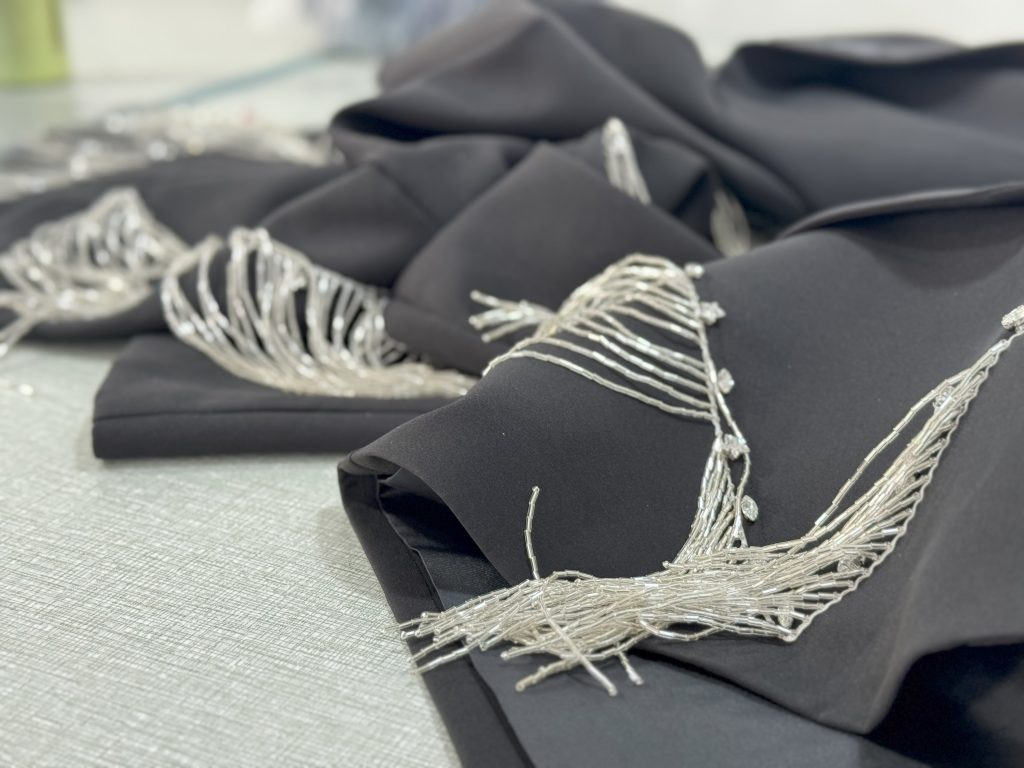 Your Imagination, Our Blueprint
Every iconic attire begins with a spark of imagination. At DNJ, we value your ideas, transforming them from mere sketches to tangible, trendy garments. Our Techpack & Design service is where your fashion aspirations take the first step towards reality.
Fabric Sourcing: The Genesis of Quality
The essence of a garment lies in its fabric. We delve into an extensive network of fabric suppliers, ensuring the material resonates with the design vision while upholding quality and sustainability. Our Fabric Sourcing and Consultation service is the cornerstone of quality assurance, a step towards weaving excellence.
Sample Making: Preview of Perfection
Before mass production, our Sample Making & Confirmation service provides a tangible preview of the envisioned design. Whether it's a 3D sample or a physical sample, we ensure every stitch aligns with the design blueprint, setting a precedent for bulk production.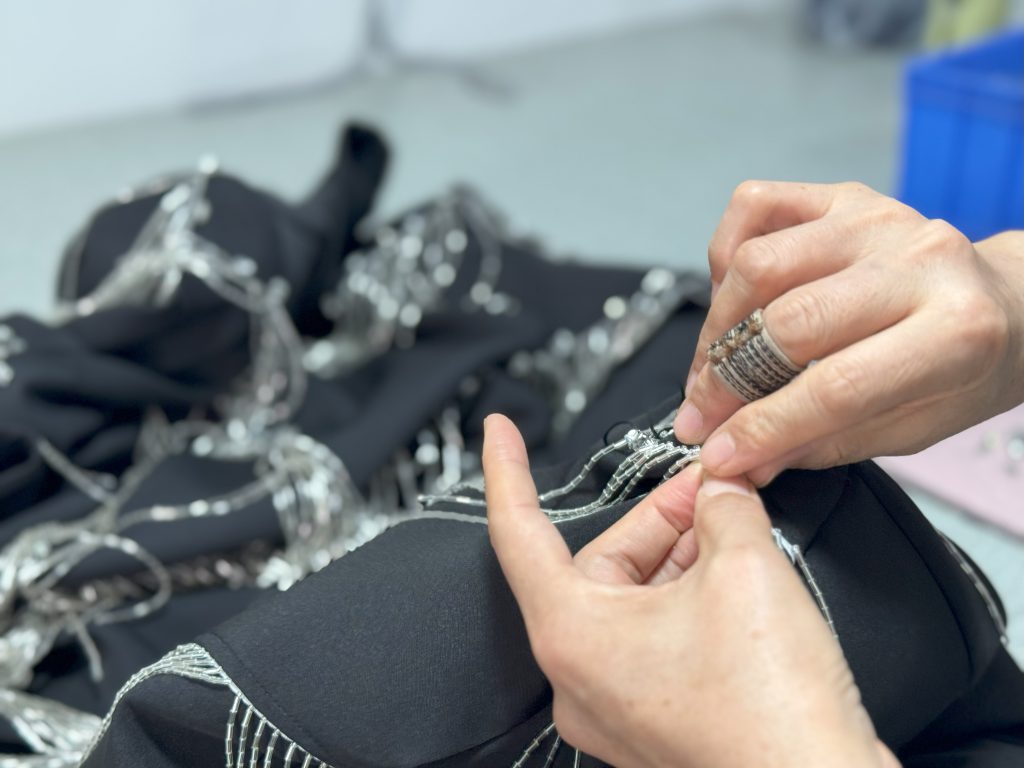 Production: Precision in Every Stitch
Our bulk production process is a blend of technology, expertise, and stringent quality control. With a 2-4 weeks turnaround time depending on the quantity and style, we ensure timely delivery without compromising on quality.
Quality Control: Our Pledge of Excellence
Quality isn't a checkpoint but a journey at DNJ. Our Quality Control service is tailored to meet your standards, ensuring that every garment is a testament to quality and satisfaction.
Shipping: Your Products, Our Responsibility
We understand the essence of time in fashion. Our shipping services ensure that the finished products reach you swiftly and safely, whether it's via fast ships, cargo shipping, or air freight. Your agent or ours, we prioritize safe and timely delivery.
After-Sale Service: Your Feedback, Our Growth
At DNJ, the journey doesn't end with delivery. Our After-Sale service aims to garner customer feedback and provide extra support, ensuring a lasting relationship and continuous improvement.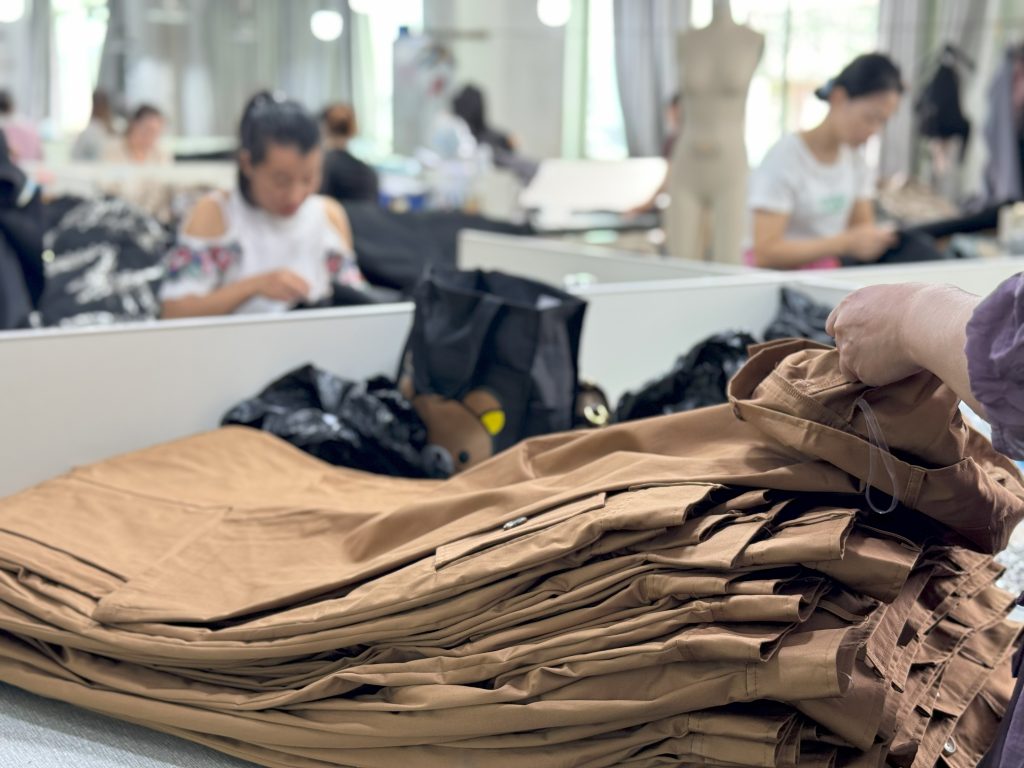 DNJ Fashion is more than a fashion manufacturer; we are your partner in navigating the fashion supply chain, ensuring your brand resonates with quality, style, and sustainability. Our experience spanning over 22 years, with a monthly garment output growing beyond 600,000, is a testament to our capacity and commitment to excellence. Partner with DNJ, where your fashion vision meets our supply chain expertise, crafting a journey towards fashion brilliance.