D&J Company's Vibrant Showcase at Boohoo's Supplier Conference in Guangzhou
The world of fashion is a tapestry of creativity, innovation, and collaboration. This was evident at Boohoo Group's recent supplier conference held at the luxurious W Hotel in Guangzhou. Amidst the grandeur of the event, our team at D&J Company, a leading clothing manufacturer, had the privilege of attending and capturing the essence of the conference through a captivating video.
The video provides a glimpse into the dynamic atmosphere of the conference. Suppliers from around the globe gathered, showcasing their unique products and forging new partnerships. The ambiance was electric, with discussions, presentations, and networking sessions taking center stage.
D&J Company's participation was not just as an attendee but as a proud partner of Boohoo. Our team showcased our latest samples, receiving accolades and appreciation from fellow suppliers and Boohoo representatives. The video captures these moments, highlighting our commitment to quality and innovation.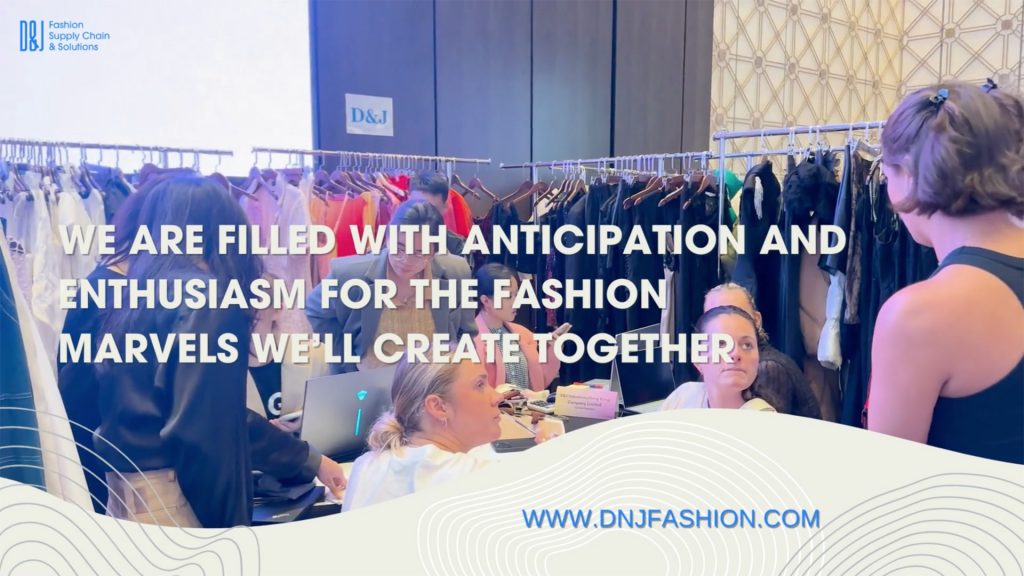 The conference was more than just a gathering; it was a celebration of the fashion industry's collaborative spirit. Boohoo's commitment to fostering strong partnerships was evident throughout the event. For D&J, it was an opportunity to reaffirm our position as a premier clothing manufacturer and to envision a brighter future in collaboration with Boohoo.
In conclusion, the Boohoo Supplier Conference was a testament to the power of collaboration in the fashion industry. As we look forward to more such events and collaborations, we are filled with optimism and excitement for the journey ahead.